CROYDON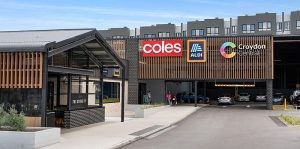 Croydon Central Shopping Centre
http://www.croydoncentral.com.au/
5-15 Kent Avenue, Croydon
T: 03 8761 5900
Stores include Coles, Aldi, Bakers Delight, fresh food stalls, cafe's, Priceline and many more speciality shops.
RINGWOOD
Eastland
http://www.eastland.com.au
175 Maroondah Highway, Ringwood
T: 03 9870 8377
Stores include Coles, Woolworths, Kmart, Big W, Target and many more speciality shops. There is over 80 speciality stores in this stage alone. Popular fashion and lifestyle brands joining Eastland include Levi's, Bonds, Cotton On Megastore Bardot Junior, Adairs Kids, Build a Bear Workshop, Cupcake Central and Wheel & Barrow. This now makes Eastland the shopping mecca of the Eastern suburbs.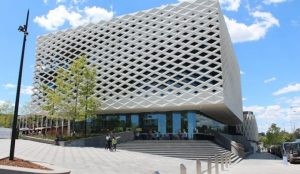 Realm
http://www.realm.vic.gov.au
179 Maroondah Highway, Ringwood
T: 1300 88 22 33
Providing opportunities that, until now, have only been available in a CBD environment, Realm is a resource for the community of Melbourne's East and will be pivotal in positioning the region as the innovation and knowledge capital of Australia. A truly unique Council Customer Service experience redefines the way our communities, and visitors, engage with Council through the introduction of state-of-the-art technologies and regional information services. The 1000sqm library at Realm includes over 45,000 books, iPads, e-books, DVDs, free e-learning programs and new touch screen technologies. Families will be delighted by the dedicated children's area with story times, children's computers, touch screen games and family seating.
Costo, Ringwood
http://www.costco.com.au/index.shtml
29 Bond Street, Ringwood
T: 03 8873 6700
Costco is a membership warehouse club, dedicated to bringing you the best possible prices on quality brand-name merchandise. They provide a wide selection of merchandise, plus the convenience of specialty departments and exclusive member services.
CHIRNSIDE PARK
Chirnside Park Shopping Centre
http://www.chirnsidepark.com.au
239-241 Maroondah Highway, Chirnside Park
T: 03 9727 9000
Stores include Coles, Woolworths, Target, Kmart, Aldi, Australia Post, banks, Chemist Warehouse, fresh food stalls and many more speciality shops. It also boasts Reading Cinemas – a six screen complex featuring wall to wall screens, digital surround sound, stadium seating, luxury armchair comfort, first release movies and candy bar.
LILYDALE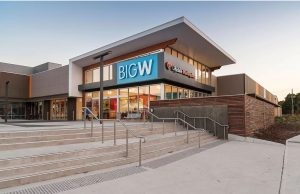 Lilydale Marketplace
http://www.lilydalemarketplace.com.au
33-45 Hutchinson Street, Lilydale
T: 03 9735 2833
Stores include Woolworths, Aldi, Big W, The Reject Shop, Bakers Delight, Dick Smith, banks, fresh food stalls, newsagency and many more speciality shops.