CROYDON
Dorset Primary School

Rescorla Avenue, Croydon
T: 9725 5038
http://www.dorsetps.vic.edu.au
Dorset Primary School is located in Croydon at the foothills of the Dandenong Ranges, in a pleasant setting with large trees and expansive lawn area. A comprehensive sustainability program is complimented by themed gardens, such as a vegetable garden, sensory garden, peace garden, bush tucker garden, fruit trees and associated classroom gardens. An exciting sustainability program (Stephanie Alexander Kitchen Garden Program) has also commenced this year.
Good Shepherd Lutheran Primary School

53-57 Plymouth Road, Croydon Hills
T: 9725 8255
http://www.gslps.vic.edu.au
The Good Shepherd Lutheran Primary School was established in 1979 by the Ringwood Lutheran Congregation, to provide Christian education for its children, and children of other denominations. It is one of more than 80 primary and secondary schools operated by the Lutheran Church of Australia.
Croydon Hills Primary School

47 Campaspe Drive, Croydon Hills
T: 9725 1206
http://www.croydonhps.vic.edu.au/
Croydon Hills Primary School opened in 1988. Nestled in the leafy greens of Croydon Hills, its offers a range of form and informal spaces. They have a farm with vegetables, hot house, chooks and a frog bog. The Birches were established in 2001 and have birch trees intertwining paths were students can sit at the tables or play a game of chess. The school grounds have been structured into zoned play areas for Preps, Junior, Middle and Senior students. The IT room is full of latest technology with a number of Ipads also available within the classroom.
Luther College

Plymouth Road, Croydon Hills
T: 9724 2000
http://www.luther.vic.edu.au
Opened in 1964 Luther College is a school of the Lutheran Church of Australia. Luther college prides itself on its strong sporting and athletic program, especially its volleyball team. It has provided some great sport talents such as Aaron Baddley. As a Christian school in the Lutheran tradition, Luther College is part of local and wider communities where values such as faith, hope and optimism are cherished. Strong academic programs and a broad co-curricular structure that includes an emphasis on the performing and visual arts, sport and service to others, are focal points for all students.
Melba College

Brentnall Road, Croydon
T: 9870 4551
http://melba.vic.edu.au
Melba College offers a comprehensive, challenging and engaging curriculum and co-curricula program. We offer a very broad range of experiences covering sport, music, performance, community involvement, cultural, social and leadership opportunities. The college is very committed to a strong and authentic student voice whereby students are actively involved in the decision making processes in the school.
Ruskin Park Primary
18-20 Ruskin Ave, Croydon
T: 9723 3886
http://www.ruskinparkps.vic.edu.au
Ruskin Park Primary School is situated two kilometres east of central Croydon in a well-established leafy residential area. The school has developed and maintained an excellent reputation in the community and has a proud history of providing high quality education to the students, who come from differing backgrounds and have a range of educational needs and abilities.
RINGWOOD
Tinternvale Primary

Tintern Avenue, Ringwood East
T: 9720 1215
http://www.tinternvaleps.vic.edu.au
At Tinternvale Primary School, they are all very proud of our modern, attractive, air conditioned buildings and our beautifully maintained gardens and playground. Tintern strives to foster a stimulating learning environment that is safe and supportive for all students. They believe that all students should be encouraged to develop their individual personalities, interests and abilities.
Yarra Valley Grammar
Kalinda Road, Ringwood
T: 9262 7700
http://www.yvg.vic.edu.au
The foundation for the schools vibrant learning environment began in 1966 when the Yarra Valley Church of England School opened with 135 boys under founding Principal, Mr John Pascoe. Located on 29 hectares, providing students with the space they need to enjoy a range of activities. From competitive sport to drama productions, lunchtime play to quiet contemplation, students, staff and visitors alike appreciate Yarra Valley Grammar's spacious and picturesque setting.
MOOROOLBARK
Billanook College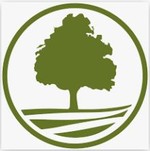 197 Cardigan Road, Mooroolbark
T: 9725 538
http://www.billanook.vic.edu.au
Billanook College is an independent co-ed school with an early learning program through to Year 12. It is a school of the Uniting Church in Australia. It was founded in 1980 by the founding principal Dr Peter Harris. Billanook hosts the local VET Viticulture course as part of its vineyard program and has produced wine since 2004.
Bimbadeen Heights Primary School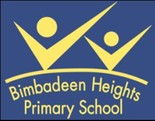 Hayrick Lane, Mooroolbark
T: 9726 9989
http://www.bimbadeenheightsps.vic.edu.au
Bimbadeen Heights Primary Schools is located within a residential area of Mooroolbark in the outer east of Melbourne. The enrolment of approximately 600 students is accommodated in 25 classrooms plus specialist areas. The school is committed to meeting the current and future needs of our students and in developing global citizenship. They have a particular commitment to 'Asia Literacy' and have a sister-school in Suzhou, China.
CHIRNSIDE PARK
Oxley Christian College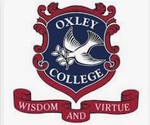 15-49 Old Melbourne Road, Chirnside Park
T: 9727 9900
http://www.oxley.vic.edu.au
Oxley Christian College was founded in 1979 with two key objectives: to achieve the highest academic standards and to do so within a non-denominational, distinctively Christian environment. Still deeply committed to its founding principles, Oxley is widely recognised both for the excellence of its teaching and for the outstanding academic performance of its Year 12 students, of whom the majority gain entry each year into the university programs of their choice.
WARRANWOOD
Warranwood Primary School

1 Wellington Park Drive, Warranwood
T: 9876 6066
http://www.warranwood.vic.edu.au
Warranwood PS was built in 1996. The permanent classrooms are modern architecturally designed open spaces. The rooms also have separate wet areas and computer rooms. The Senior School Learning Centre building was completed in July 2011 as part of the Federal Government economic stiumuls package. This building provides a wonderful environment for collaborative and independent learning.
Melbourne Rudolf Steiner School

213 Wonga Road, Warranwood
T: 9876 2633
http://www.mrss.com.au
The Melbourne Rudolf Steiner School is an independent, co educational, non-denominational school that accepts students independent of their cultural background. The school has a student population of about 500-a single stream and a double stream secondary school in a combined campus. Situated on nine hectares of native bushland in the eastern Melbourne suburb of Warranwood. Artistic, architect designed buildings and gardens provide sanctuary and inspiration. The site promotes a very friendly and welcoming environment in which children can grow and learn about themselves and the world.