CROYDON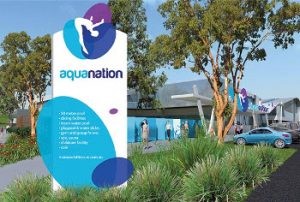 Aquanation
http://www.maroondahleisure.com.au/venues/aquanation/facilities/
Reilly St & Greenwood Ave, Ringwood
T: (03) 9298 4600
Over 1000 square metres of the best in aquatics, leisure & fitness. Aquanation aquatics areas are fully accessible and cater for everyone, from the serious swimmer to toddlers wanting their first taste of the water. A massive split-level health club and gym is a bright, modern and motivating environment, zoned with up-to-the-minute gym equipment, including technology. Three group fitness studios await you, decked out with the best in sound, lighting and comfort. Plus, there's a café, retail shop, crèche and outdoor children's play area, for built-in convenience.

Aquahub
http://www.maroondahleisure.com.au/venues/aquahub/
11 Civic Square, Croydon
T: (03) 9294 5500
Aquahub boasts a contemporary pool, gymnasium, fitness studios and a multi-sports stadium. Their aquatics, fitness and sports programs cater for people of all ages/abilities, and their swimming pools and fitness spaces are state-of-the-art, yet easy to use. A range of convenient venue features will make your visit a positive experience, including a café, crèche and occasional care program.

Croydon Memorial Pool
http://www.maroondahleisure.com.au/venues/croydon-memorial-pool/
Cornor of Hewish Road and Springfield Avenue, Croydon
T: (03) 9294 5630
Croydon memorial pool offers an oasis where you can escape the summer heat. Take a refreshing dip in the outdoor heated pools or bring your picnic blanket and relax with the family on the poolside lawn. Pool opens 10 November for the summer!
The centre has a range of facilities catering for all ages;
50m heated outdoor pool | 20m learners' pool | shaded toddlers' pool
MONBULK
Monbulk Aquatic Centre
http://www.monbulkaquatic.com.au
26 Baynes Park Road, Monbulk
T: (03) 9756 6227
The Centre is the premier gym and indoor swimming pool in Monbulk and surrounding area servicing Belgrave, Belgrave South, Emerald, Menzies Creek, Selby, Tecoma, Kallista and Olinda.
Their modern facility is staffed by a team of exercise, aquatics and customer service professionals committed to being at your service. Owned by the Yarra Ranges Council and proudly managed by Belgravia Leisure, Monbulk Aquatic Centre boasts programs and services for the entire community and has served the Monbulk Community for over 40 years.
KILYSTH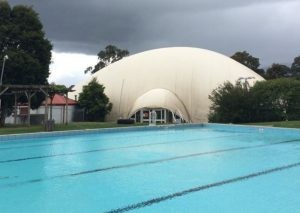 Kilsyth Centenary Pool
http://www.kilsythcp.com.au
75 Hawthory Rd, Kilsyth
T: (03) 9724 9411
Kilsyth Centenary Pool is an aquatic facility that provides swimming lessons, aqua aerobics, boot camp and general lap swimming to all members of the community including Kilsyth, Croydon, Mooroolbark, Bayswater and surrounding suburbs. Kilsyth Centenary Pool boasts a 50 meter swimming pool, spa, toddler pools, 25meter outdoor swimming pool and toddler pool.