The REIV 2022 Q1 median house price for Lilydale is $838,250
Lilydale is located on Melbourne's eastern fringe at the northern end of the Dandenong Ranges. It is the main gateway to the rich wine and fruit growing areas of the Yarra Valley at nearby Yarra Glen and Healesville.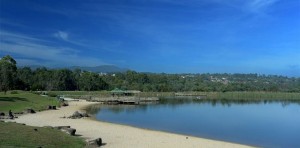 Lilydale's commercial centre extends for around one kilometre along Main Street, with most shops set back along parallel service roads which are lined with trees and landscaped garden strips. The undercover Olive Tree Shopping Centre and Yarra Valley Shopping Centre front Main Street while the larger Lilydale Marketplace Shopping Centre is located off Hutchinson Street.
Axil Coffee on the grind, warm staff and a vibrant space. Take the local's way to find The Lilydale General hidden in the industrial estate. Health conscious? We've got tasty versions of your favourites with raw, GF, DF & vegan options always. Everybody can find a favourite on the menu as rich and delicious flavours meet our wholesome living philosophy. Owned and loved by locals. Just look for the white picket fence!
Along Castella Street are some of Lilydale's oldest buildings and historic sites. There's Lilydale's old shire offices (built in 1889) which are now home to a museum, the court house (1876) and the Athenaeum (1888) which now serves as a theatre.
Many parks and gardens can be found within Lilydale. The largest surrounds Lilydale Lake and extends along Olinda Creek to the Hull Road Wetlands, located near the junction of Hull Road and Swansea Road. Melba Park, located between Market Street and Chapel Street, is an attractive park with expanses of lawn, BBQ areas, shelters and a playground. One street back from the Main Street shops along Hardy Street is Eyrefield Park where there is a walking track along Olinda Creek, a skate ramp, tennis courts, bowling club and a racetrack for model radio controlled cars. More sporting facilities, including a football oval and swimming pool, are located at the Lilydale Recreation Reserve.
Lilydale hosts many great Primary such as, Lilydale Primary, Lilydale West Primary, Lilydale Adventis Primary. For those looking to enrol the older kids in the family, there are many great Secondary Schools in the area such as, Mount Lilydale Mercy College, Lilydale High School, Lilydale Heights College and Lilydale Adventis Academy.