The REIV 2022 Q1 median house price for Croydon is
Croydon $940,750
Croydon North $1,070,000
Croydon Hills $1,135,000
Croydon South $900,000
Croydon is located in Melbourne's leafy outer eastern suburbs, in the foothills of the beautiful Dandenong Ranges, between Ringwood and Montrose.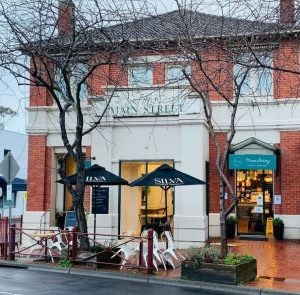 Croydon features an abundance of shopping facilities including the shopping strip along Main Street where there are cafes, outdoor eating areas and many retailers. Across the railway line north of Main Street is the undercover shopping centre Croydon Central, currently undergoing a makeover you can get all your shopping done at Aldi, Rainbow Meats, Coles, Zestyland, Priceline and Bakers Delight while south of Main Street on the other side of Mt Dandenong Road is the Arndale Civic Shopping Centre.
Croydon Main Street has some great cafes with some of the best coffee including: Bekendales – known for great coffee and small but happy atmosphere, Lower Deck's stylish decor & great tapas and coffee. Bountiful Homewares is popular with the local's looking for a lovely gift for a friend or to spoil yourself. Don't forget The Public Brewery for a some great food and beverages.
Croydon enjoys a plentiful supply of parkland, open space and sporting facilities. On the east side of Main Street is Croydon Park which has a large oval, swimming pool, BBQ areas and a playground. Just across Mt Dandenong Road is Town Park where there's an athletics track, skate park, tennis courts and a network of pathways through the parkland. Croydon's library, the City of Maroondah service centre and an aquatic centre are situated around a lake within the park.
To the north at Croydon Hills and Croydon North are residential areas which contain a generous selection of parkland. Off Croydon Hills Drive and Lakeside Crescent is the 9 hectare Candlebark Walk Reserve which features a lake, wetlands, lawns and pathways through natural bushland. The nearby Yarrunga Reserve is home to a community centre and includes a lake, bushland, playground and BBQ facilities. Hochkins Ridge Flora Reserve, located off Exeter Road, is one of Croydon's largest and most diverse reserves with a vast range of native plant species.
Croydon Hills – the great McAdam Square shopping centre has a great cafe culture and specialty shops as well as IGA which caters for the gourmet cooks and foodies as well as day to day foods and bottle shop. Also great health shop at McAdam Square & Cadam's Wine Bar upstairs great to catch up with friends or hold a function.
Croydon Hills is very popular due to its proximity to many fantastic private and public schools including but not limited too Good Shepherd Lutheran Primary School (feeder school for Luther) , Luther College, Yarra Valley Grammar, Melba College, Croydon Hills Primary School, Yarra Road Primary and the Rudolf Steiner School.